Dwayne "The Rock" Johnson has claimed the Daily Star fabricated a front-page story in which the film star appeared to criticise millennials as "snowflakes".
The story, which appeared on Friday's front page under the headline "The Rock Smacks Down Snowflakes" and was billed as an exclusive, was picked up by news outlets around the world.
The Daily Star piece implied the film star was offended by various incidents in the UK, such as the University of Manchester student union discouraging students from clapping in meetings and claims that a a bakery had renamedgingerbread men "gingerbread people".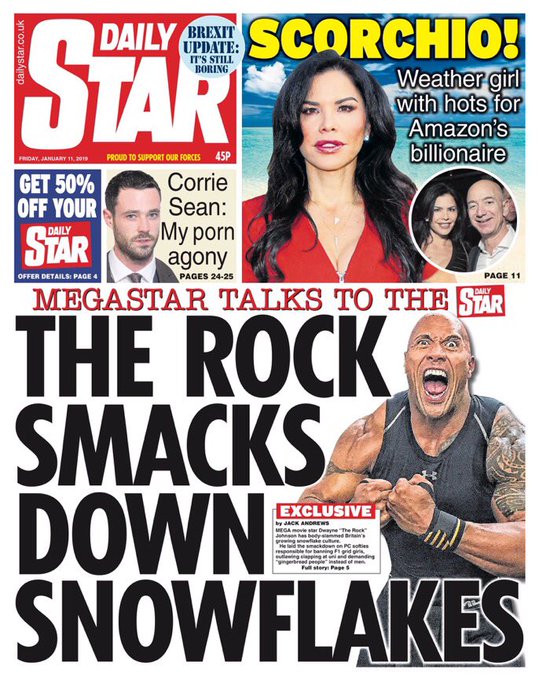 The Star, which used the piece to assert that "the UK is mourning the death of comedy due to humourless crowds demanding no risky jokes", also said Johnson believed "whining snowflakes are draining positive change through their constant moaning".